What is the balikbayan box?

If you are planning to travel abroad, you can make use of balikbayan boxes to help you save money. These boxes can be used to store your items and keep them safe while you are away. These boxes usually come in different sizes. However, if you want to make sure that you can fit the maximum amount of things in the box, you can use packing materials. You should try to get the right size for your purposes. You can easily track you balikbayan box by just entering your box number and name.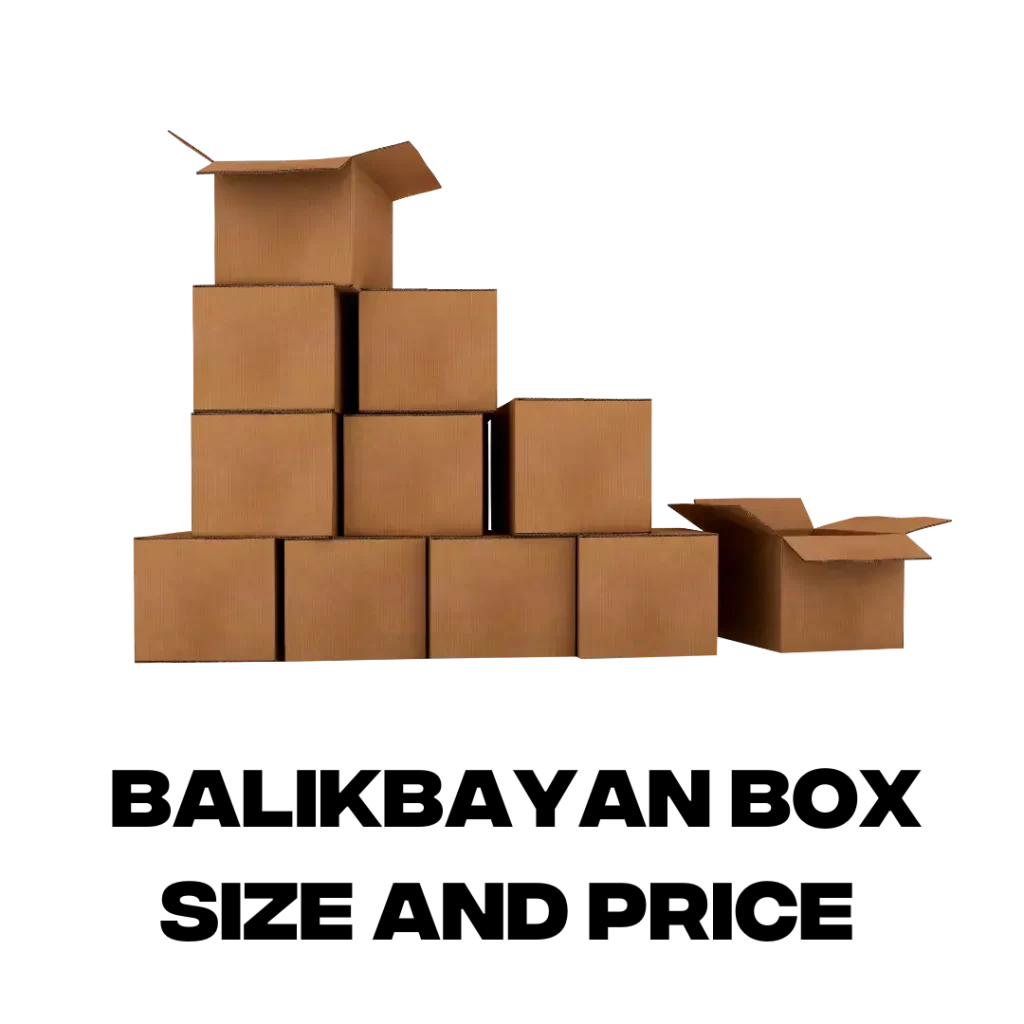 Sizes of Balikbayan box

The boxes vary in size, but the most common is around 16 inches by 12 inches by 6 inches. They typically cost around $8-$10 USD.
Medium: 18 by 16 by 18 inches (46 cm × 41 cm × 46 cm)
Large: 18 by 18 by 24 inches (46 cm × 46 cm × 61 cm)
Extra large: 24 by 18 by 24 inches (61 cm × 46 cm × 61 cm)
Umac cargo box size
Balikbayan is of different types and sizes that are used for different purposes and chosen according to user needs.
Regular Box (Old) – 18x18x32 inches
Regular Box (New) – 22x23x20.5 inches
Half Box – 18.5×18.5×16 inches
Promo Box – 15.25×15.25×14 inches
Baby box- 151818 inches
Balikbayan Box Prices
Prices of boxes vary from size, here is the list of prices
Boxes may purchase at any designated stores, $10 for the Regular Box and $5 for the Baby Box. We can also deliver it to your place for an additional $2 for each box and we replenished it upon Pick up/Drop-off of your UMAC Boxes.
Yo can easily purchase balikbayan boxes from your local market or from any store.